Mentoring session for young researchers in robotics
In this mentoring exchange, the mentors will provide references, strategies and useful information to the young researchers about the formal and informal rules that govern an academic and industry career. Also, they will provide insights with their personal perspective on creating a start-up, becoming a professor and having a family.
The primary audience of the session is female young researchers at Masters and PhD level, but this does not preclude other researchers to join.
With the participation of Marina Bill (ABB), Auke Ijspeert (EPFL) and Iselin Frøybu (Emovo Care).
Moderated by Marie Georgarakis (ETHZ) and William Stewart (EPFL).
 14:15, Stage
Sponsored by Maxon
Supported by maxon, the start-up carousel will feature a selection of Swiss start-ups who have two minutes chrono to pitch their ideas and concepts:
| | |
| --- | --- |
| Autonomyo | Dronistics |
| Scewo | Flybotix |
| Auxivo | Bota Systems |
| Fotokite | Floating Robotics |
| Omnigrasp | Ago Neurotechnologies |
| TWIICE | Rovenso |
| MyoSwiss | Akina |
| F&P Robotics | SUIND |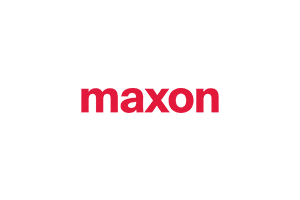 Rehab Experimental Zone
Several research groups across Switzerland have teamed up to demonstrate how different technologies enrich rehabilitation. Experience yourself how immersive virtual reality provides a motivating naturalistic training environment and how robotics can
address the needs of both patients and therapists.
The RoBox
A space for exhibitors to stretch the legs of exoskeletons, deploy the rotors of their drones and warm up the wheels of their mobile robots. Come and interact with the multiple demonstrations taking place in this cube once the exhibition floor opens!
The Equal Opportunities Deck
The number of women working in robotics-related academic fields is very low; NCCR Robotics is addressing this problem with dedicated initiatives and opportunities that promote women's involvement and help them develop their career. Discover our
actions and how you can take part in fighting bias and encouraging equal opportunities in robotics.
The High Tech Art of Aparna Rao
Discover the interactive art installations of Aparna Rao and Søren Pors – explore how robotics can connect to visual arts; how life-suggesting animatronics can evoke the perception of complex inner states in inanimate objects.
'They, Robots' is a commissioned work by NCCR Robotics to photographer Matthieu Gafsou. The exhibit is presented for the first time in public and will be projected on the main stage. The photographs showcase Swiss robots in everyday life, anticipating
a possible nearby future. After the Swiss Robotics Day, the exhibit will be travelling through Switzerland and presented in different venues.
About the photographer: Matthieu Gafsou lives and works in Lausanne, Switzerland. After completing a master of arts in philosophy, literature and cinema at the University of Lausanne, he studied photography at the School of Applied Arts in Vevey.
Since 2006, Gafsou has participated in numerous group and solo exhibitions, and published five books. In 2009 Gafsou was awarded the prestigious "Prix de la fondation HSBC pour la photographie" and subsequently was invited to contribute to the
Aperture Foundation's 2010 reGeneration2 exhibition. In 2014, Lausanne's influential Musée de l'Elysée hosted Gafsou's solo show titled Only God Can Judge Me. In 2018, the H+ exhibition was one of the highlights of Les Rencontres de la Photographie in Arles. In parallel to his artistic practice, Gafsou is on the Faculty at the University of Art and Design Lausanne (ECAL).
CYBATHLON @school: Inclusion and robotics
How do you build an exoskeleton for someone with paraplegia? And who benefits from using one? The CYBATHLON @school project offers teaching modules in various subjects – all about inclusion and robotics.
CYBATHLON @school seeks to make teachers, children and young people more aware of the everyday challenges faced by those with disabilities, and to help them be more included in society. Individuals with a disability have helped to develop the teaching modules and also assist in presenting them at school. The modules are aligned with curriculum 21.
During the modules, young people not only experience the psychological and physical barriers confronting a person with a disability, they must also try to overcome them. They are encouraged to look for solutions to how obstacles can be removed or aids designed, so that people with disabilities can take part independently and self-determinedly in society. The CYBATHLON @school modules do more than just convey knowledge – in the long run they encourage a rethinking, and so have a lasting effect on equality.