4 & 5 November 2022
Beaulieu Convention Center

Lausanne, Switzerland
Reserve your space at an exceptional edition of the Swiss Robotics Days!
This year, exceptionally, to mark the ending of NCCR Robotics, the event will take place over two days on November 4 and 5, in the center of Lausanne at the Beaulieu Convention Center.
The first day will be dedicated to robotics professionals, and will allow the Swiss robotics community to meet the experts, exchange ideas, create new business opportunities and attract talent.
For the first time, the event will open its doors to the general public for a second day (November 5), establishing itself as a platform to engage with the public and the younger generations.
This year's special edition is opening up to Swiss robotics companies and start-ups active in all areas and fields of robotics related technologies.
Space is limited –  be sure to secure your booth!
7 GOOD REASONS TO ATTEND:
The Swiss Robotics Day represents expertise, professional competence and the great innovative power of the Swiss Robotics research, innovation and industry sectors.
The event is the largest robotics gathering in the country and a main platform to meet the experts, exchange ideas, and trigger innovation
Exhibitors benefit from the high visibility of the Swiss Robotics brand
Targeted networking possibilities during both days
Virtual and on site matchmaking support to help connect you with investors and key stakeholders
Selected exhibitors will have the opportunity to pitch and present their company
Meet and recruit the most promising talent in the field
Increase your visibility through media, journalists, international delegations that will be present on both days. The open day will be an occasion to engage with the public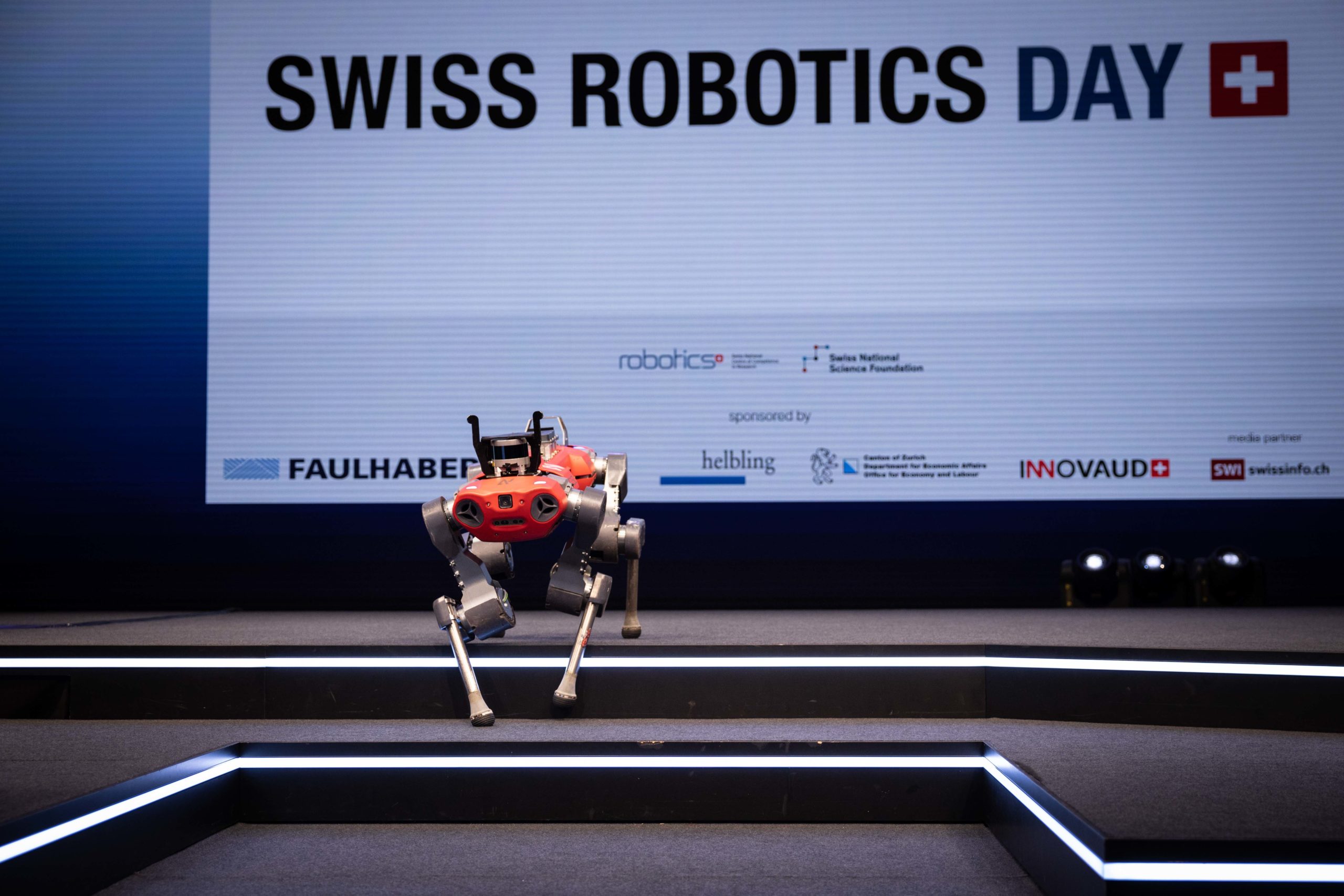 Join us and discover
state-of-the-art technology providers
; meet the most recent laboratory spin-offs and the most representative start-ups in the Swiss Robotics Ecosystem, and to gain
privileged access to the experts
in the field.
The Swiss Robotics Day is Switzerland's most comprehensive exhibition on robotics for service sectors. The event is based on a historically successful conference format with a trade-fair feel. It brings together industry, researchers, innovators, creators, investors, engineers and students to exchange and share experiences, new ideas, technologies and together, envision solutions to future needs.
A broad range of activities ensure that the gathering is a dynamic and enjoyable experience:
Facilitated

matchmaking

and

networking

to promote exchanges, spark conversations, collaborations and partnerships

Presentations of distinguished speakers

will be attractive to any participant
A

job market

will enable you to recruit the most talented students / recent graduates and explore how they can help support your team and organization in the development of the business solutions that will be required in our new world.
The Swiss Robotics Days 2022 are sponsored by